Our customer, a leading manufacturer of materials for the automotive industry asked Denatec to design and manufacture a fully automated, stainless steel chemical mixing & distribution skid to help improve their manufacturing process.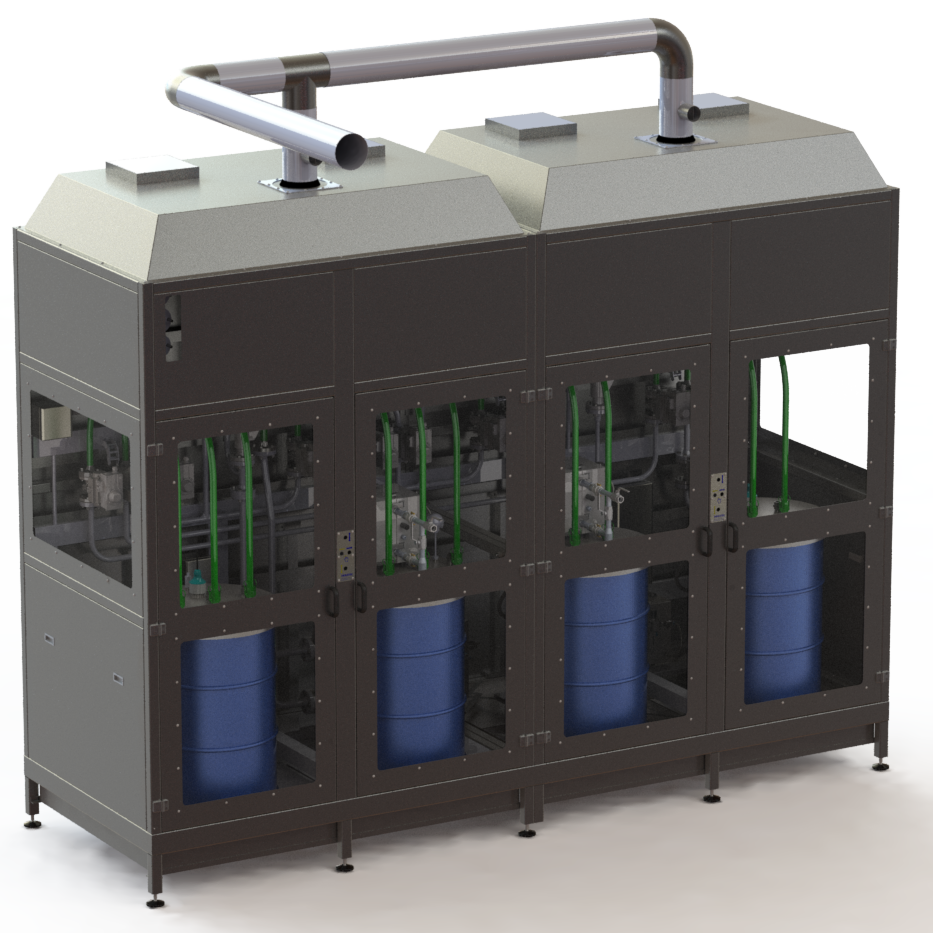 The bespoke skid, approximately 4m wide and 3m high allowed for easy location of four standard 210litre drums and featured four automated pneumatic lid lifting systems with safety interlocks.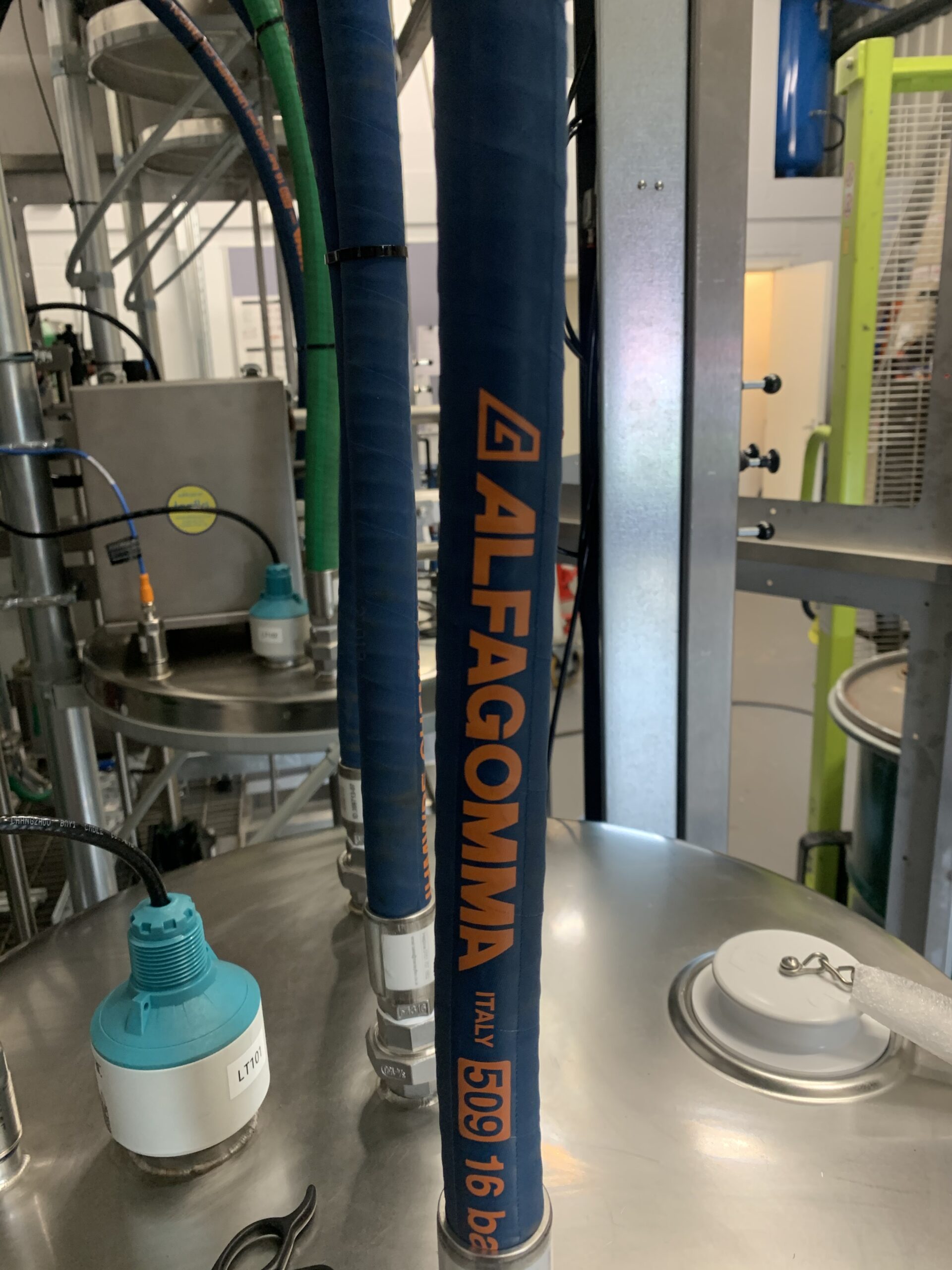 Each drum lid was fabricated with bespoke port connections for the attachment of Chemical Hoses, UT Level Transmitters, Temperature Sensors and Pneumatic Agitation Systems.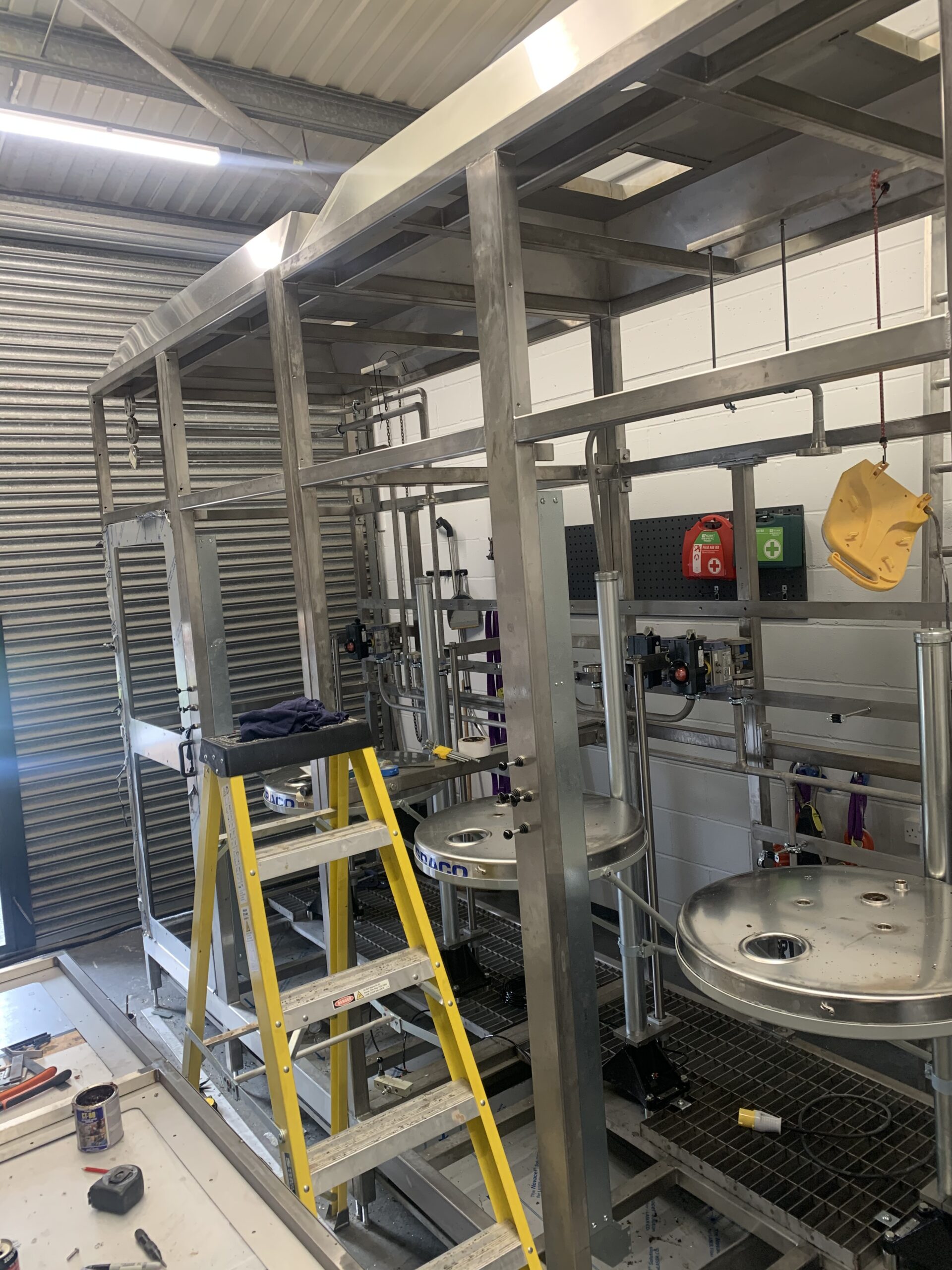 With a full width bund to capture and sense for over spill and/or leakage, the skid also contained all of the valves and pumps necessary for each and every mixing operation required.  Coupled together with in-house fabricated stainless steel pipe sections, a range of ATEX rated 1/2″, 3/4″ & 1″ NB Actuated Valves, were coupled up with four individual Diaphragm Pumps and a hi-tech Coriolis Style Flowmeter to ensure the correct mixing ratio and flow rate.
The system also included a integrated ducting for the removal of solvent fumes, a fire suppression system and lighting.
Finally, the system was installed and integrated with the customer's own mixing baths where a further series of pumps and valves were used to control the send and return flow via a 20m long Tube in Tube Heat Exchanger that was designed, fabricated and installed by Denatec Ltd.
The system was controlled via a bespoke PLC and HMI, programmed by our chosen Control System & Automation Specialists.