Designed and manufactured by Denatec Ltd, this Subsea Equipment Testing System was recently installed for a customer at the forefront of Subsea Technology development.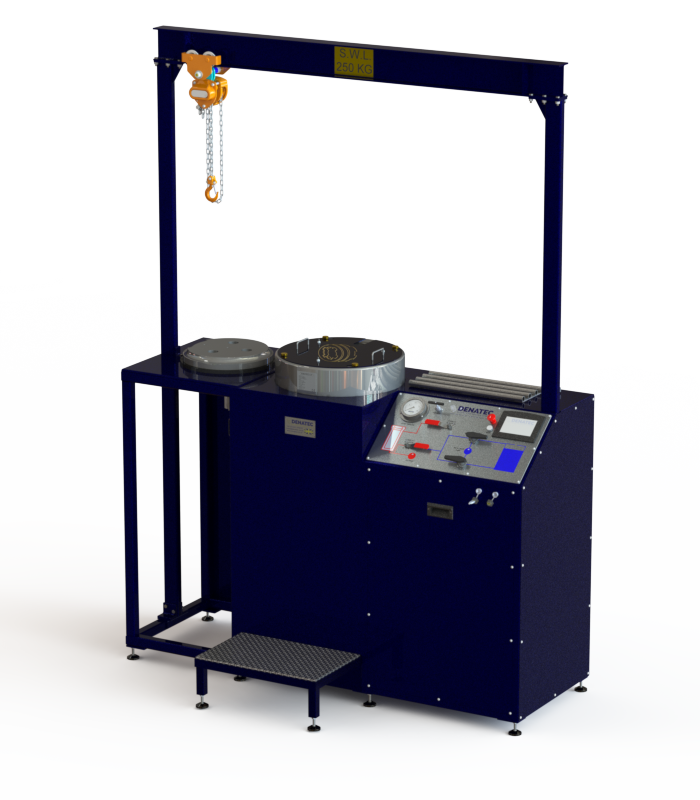 Simulating operating depths exceeding 6000 MSW, the system includes a Hyperbaric Pressure Vessel utilising a new light-weight closure system which allows quicker and easier operation – a revolutionary design that optimises thru-wall stress dispersion, negating the need for heavy, thick walled sections typically associated with this type of vessel.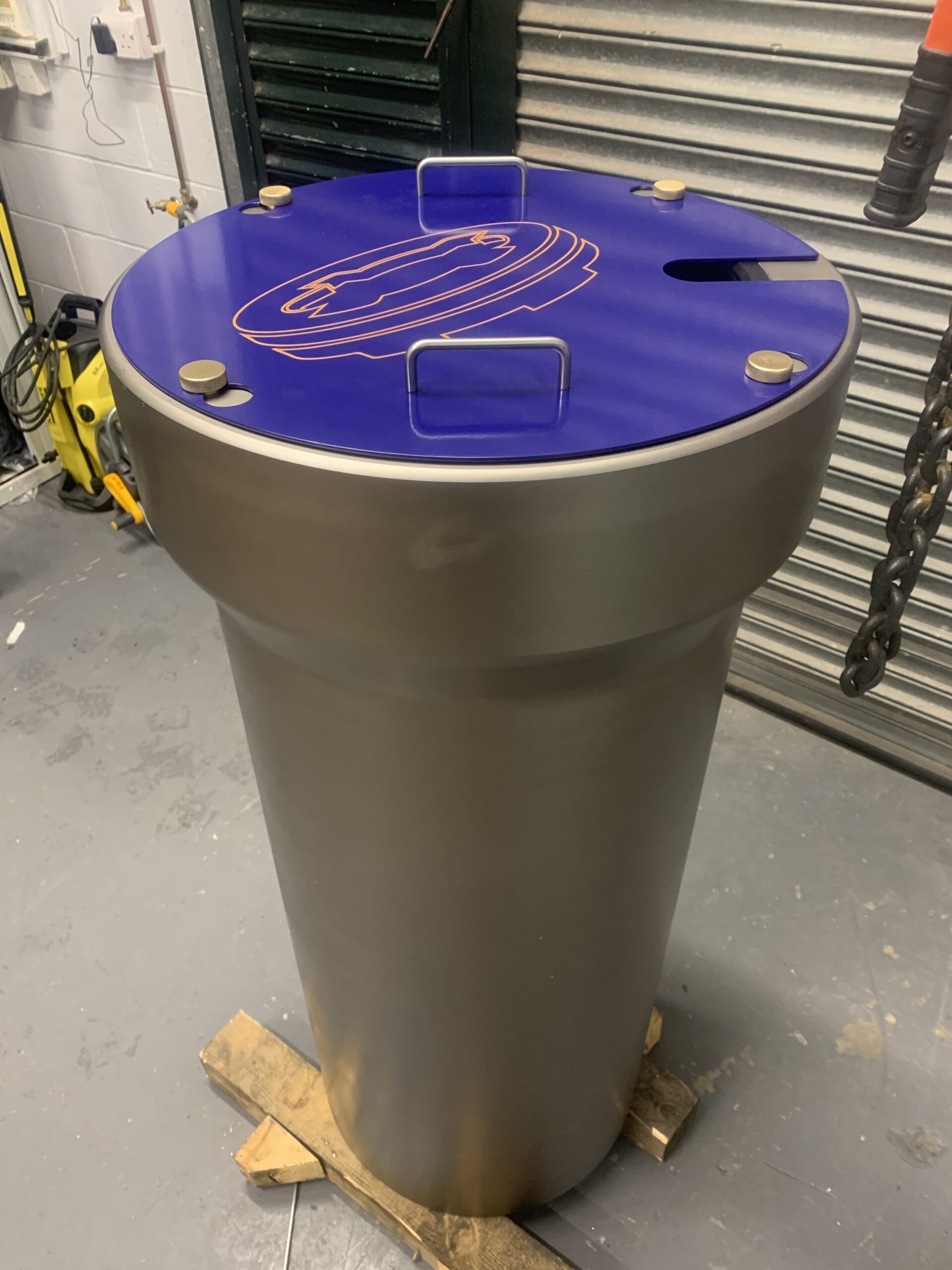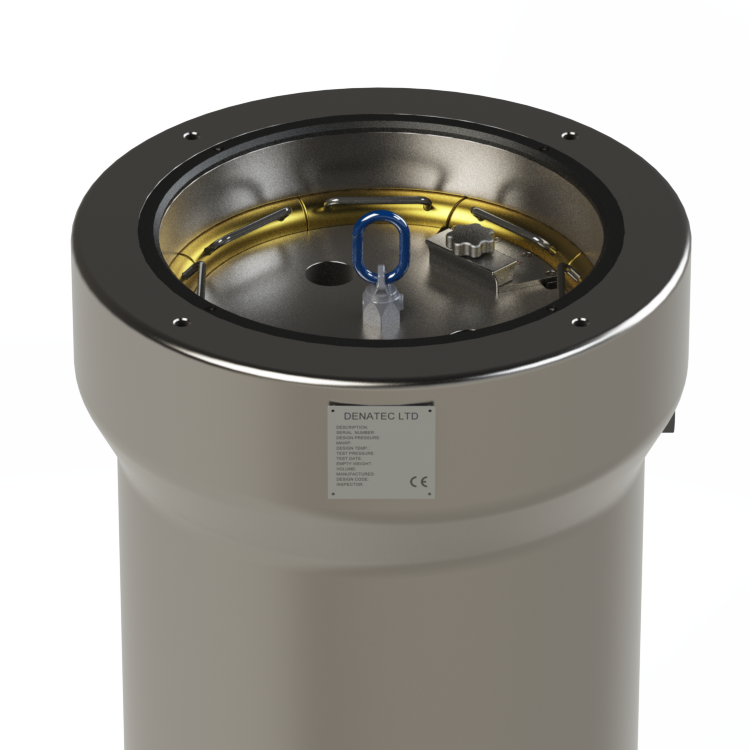 The Pressure Control & Fluid Management System allows for safe controlled and repeatable hyperbaric pressure tests utilising a compact HMI/PLC programmed by our experienced in-house controls engineers, whilst datalogging is carried out via a secondary USB Pressure Transmitter with an easy to use software interface.
An integrated Lifting System/Support Frame negates the need for overhead crane utilisation and allows for products to be easily attached to the underside of the Closure which has multiple ports to connect any type of electrical and/or hydraulic penetrator.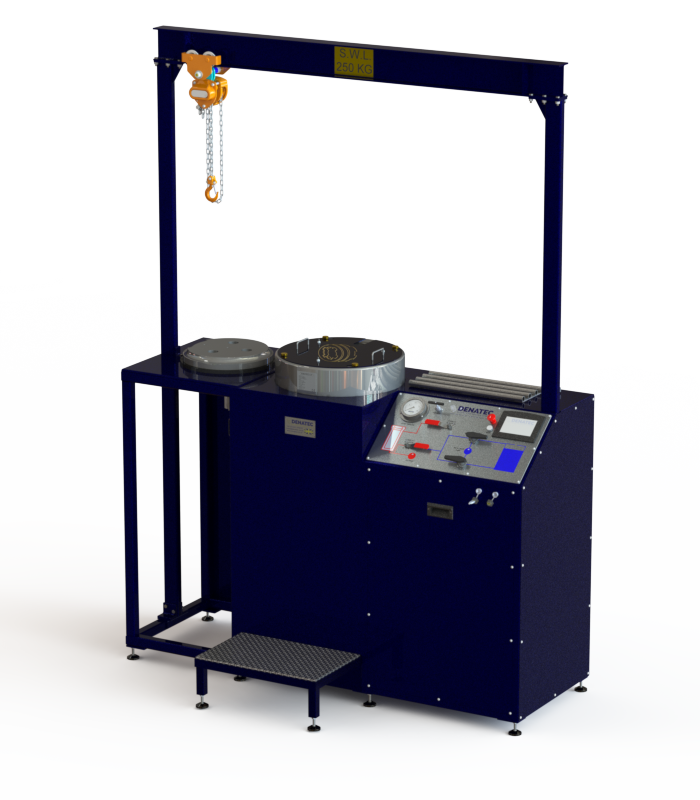 In this instance, the customer wanted their bespoke Subsea Equipment Testing System located in a perfectly sized room located deep at the centre of their beautiful and listed building.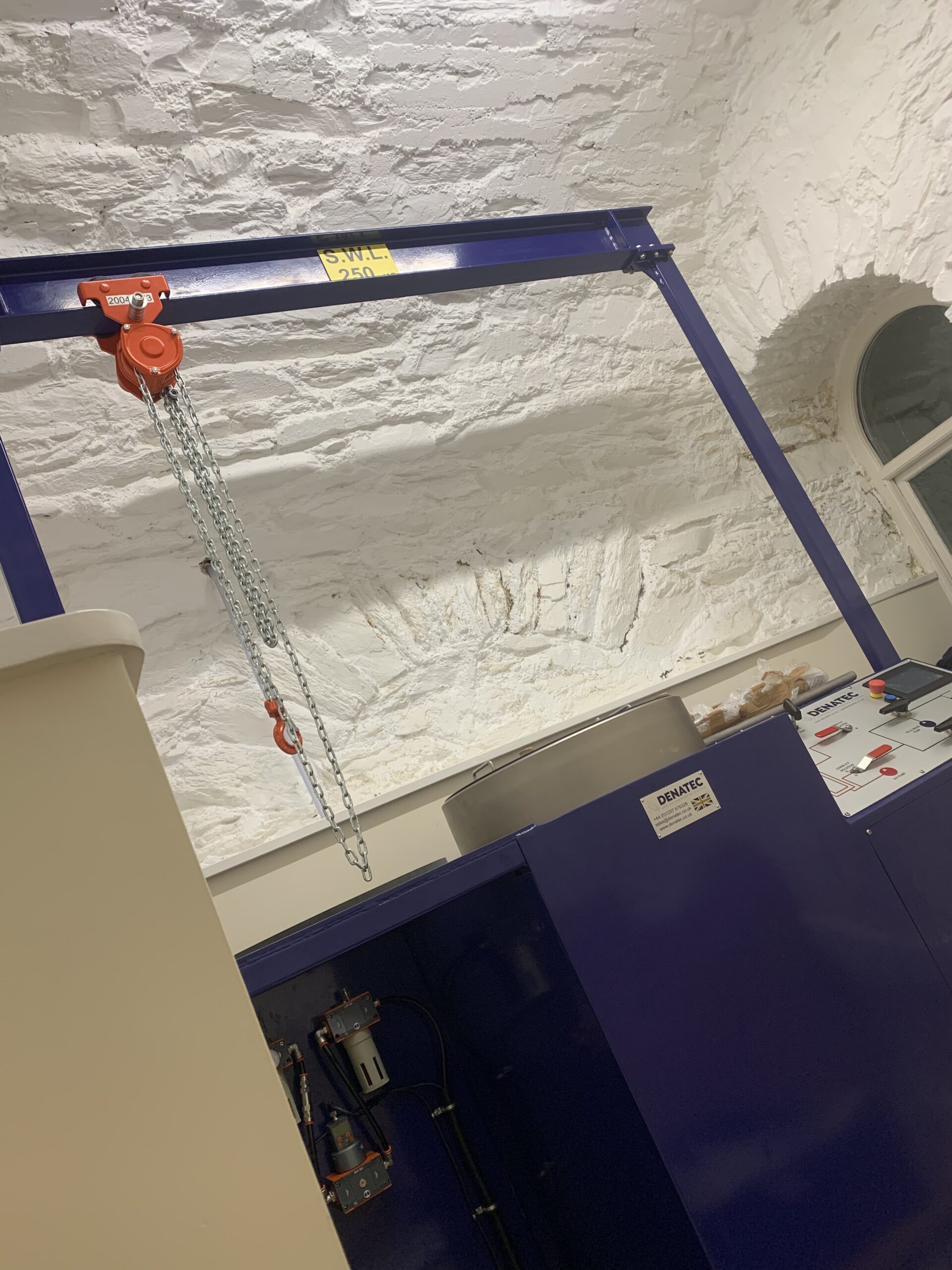 With some allowance in the design to cope with the building's unique architecture, lots of planning and some careful lifting & shifting, the team did a great job of positioning the equipment with mm's to spare and leaving it without a scratch.